BOCAJITO RECORDS
Bocajito Records was founded in Nottingham, UK, in April 2005 by various members of some of the city's most respected artists -, Crazy P , Neon Heights and Fug .
Neon Heights and the snappily titled YOU MAKE LOVE TO ROBOTS AND YOU WONDER WHAT PEOPLE ARE FOR.
Two years on from their second longplayer, the extremely-well received 'A Hot Trip to Heaven' and with some new friends in tow - US wunderkid MC/vocalist/ saxophonist J.Todd, Swedish chanteuse and 4 Hero muse Carina Andersson and local Notts diva Rachel Harris - the group have organically enhanced their sound, moving on up to what Michael Ruetten has already called 'next level' runnings.
Kicking off with Radio 1 favourite 'I Walked Out This Morning' (multiple plays on The Blue Room to worldwide positive feedback) a number of these tunes have been doing damage already off CDR. The dancefloor-friendly Love Hound has been getting radio plays from The Unabombers and Michael Ruetten, not to mention a remix from Italy's Nu-Frequency crew, while the response to the Carina Andersson collabo 'Beautiful Thing' which closes the album has been phenomenal: The Unabombers, Pete Lawrence, Jimpster, Gilles P and Rob Da Bank have been amongst those lining up to praise its deep soul emotion
Floorman Presents Stack Its here, the new Bocajito supergroup superalbum of superbness. Floorman Presents Stack , the latest Bocajito offering is a nusoul big band infused summer scorcher and you can get it here exclusively first! Floorman features the talents of Tony Global, Holly Backler, Jim Baron and the Emperor Mingus who have all bathed your ears in lush Bocajito classics before.
"a set of hugely soulful cuts that rival the best of what is coming out of the indie soul studios Stateside. 'Over And Over' is possibly one of the best modern soul grooves to come out of the UK in recent years. " Bill Buckley Blues and Soul Magazine
Floorman Presents Stack is now available from all good stores and download sites including our own! Bocajito release offer . For £9.99 inc p+p you get a CD delivered anywhere in the world and an mp3 download as soon as you purchase to keep you going until it arrives!
Secret Stealth have been busy bees in the studio and are now ready to unleash Mince&Onions a new collection of sweet soul and killer grooves. Australian diva Holly Backler follows on from the awesome live performances and is back with more stunning vocals on Drive Me Crazy and Hooked On You. The Stealth have dragged Ragga MC Lady Nice into the studio to toast up the dirty dancefloor antics on Gwaan'In and Fug/Neon Heights own Tom Bailey provides the life affirming vocal duties on Free. All this along with instrumental tracks varying from the D&B of Wacky Backy to the John Denver leanings of Going Back To Denver. Secret Stealth have definitely done it again, sit back and fasten your seatbelt!
The first release on the label, Secret Stealth's 'SSSHHH!' album was lauded as album of the month in iDJ magazine, winning the band plenty of big name admirers which their subsequent killer live shows only increased.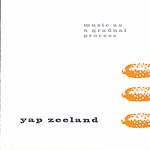 The second release, Yap Zeeland's Steve Reich-inspired 'Music As A Gradual Process' was a more leftfield affair that nonetheless appealed to the connosseurs out there.
All Bocajito releases can be purchased direct from us on the shop page.